"He slept curled against her back, a dark comma against her pale elegance."
– A. S. Byatt (via absea)
very filled with dreams: What Lot's Wife Would... →
librariesandlemonade: Do you remember when we met in Gomorrah? When you were still beardless, and I would oil my hair in the lamp light before seeing you, when we were young, and blushed with youth like bruised fruit. Did we care then what our neighbors did in the dark? When our…
very filled with dreams: sonnet for orpheus →
isabelthespy: She was never yours. In life you understood. But mourning renders truth unreachable. Lost are they who, forgetting there's no good will come from following the lunar pull of grief, descend into its depths and call that love. Your first step held your last. Make no mistake: hope left when first you…
http://www.upworthy.com/4-minutes-that-are-better-t... →
Henry Rollins being a bad ass old man.
rubywhiterabbit: My little brother got into outer space and stuff so my step-mom bought him a place mat with all the planets on it. When I first saw it, I was upset, because it was newer and so Pluto wasn't labeled. I was about to say something when I noticed something… Pluto is there. The artist remembered Pluto. Guys… The artist drew Pluto crying.
"Somewhere someone is thinking of you. Someone is calling you an angel. This..."
– Henry Rollins (via ziemuffinman)
Neil Gaiman: Neil Gaiman, I love you, and I'm not... →
neil-gaiman: A reply to my poem, and really beautiful: therealkatiewest: If you think seeing a naked woman is a disappointment because what you had imagined was so much better than what was there, may I suggest looking at it in a new way. Maybe instead of pondering the tentacles and mouths beneath
"A Story~ Everyone loves a story. Let's begin with a house. We can fill..."
2 tags
"i will wade out till my thighs are steeped in burning..."
"Again and again, however we know the landscape of love and the little..."
– Rainer Marie Rilke
I am Not Yours
I am not yours, not lost in you, Not lost, although I long to be Lost as a candle lit at noon, Lost as a snowflake in the sea. You love me, and I find you still A spirit beautiful and bright, Yet I am I, who long to be Lost as a light is lost in light. Oh plunge me deep in love—put out My senses, leave me deaf and blind, Swept by the tempest of your love, A taper in a rushing wind. ~Sara...
2 tags
Let's Start a Revolution
Read this first and then come back.  I'll wait. http://www.therejectionist.com/2012/03/conference-call.html Now.  Let's talk. I decided on this writing gig at the age of eight when I realized all I wanted in life was to craft something so beautiful that it makes someone cry.  This has not changed one bit in the twenty-two years since then.  I want to make people feel.  I want to...
"Slut" is how we vilify a woman for exercising her right to say "yes"...."
– (via thechocolatebrigade)
1 tag
Oh, Sunday
Yesterday was the husband's birthday.  We celebrated all day and then ended the evening getting him uproariously drunk.  I barely had anything but still woke up with a headache.  How is that fair?  Anyway, that translates to mean that today we have done nothing constructive.  Until about an hour ago. We went grocery shopping (I needed cookies for a meeting at work, but still.  Yay us!), I...
We wrapped up the big ceramics show today.  I will no longer be chained to my desk by calls from artists or running to the gallery with messages.  This pleases me to no end, but it has definitely made me exhausted.  When I got out of work today I didn't want to do anything ever again. It was a struggle to make myself go to target.  I needed hair dye and conditioner plus other sundry things...
As Tuesday Kicks My Ass (A Wednesday Edition)
Everyone knows those days where everything just falls apart?  You blink and suddenly you have NO TIME FOR ANYTHING EVER OHMYGODABANDONSHIP.  That was my Tuesday, due mostly to a gallery opening I had to attend with the husband.  (Note: What the hell is my life that this is a thing?)  It was shoved right in the middle of my evening.  I didn't have time to make dinner so there was fast food,...
Unfucking, a Sunday and Monday Edition
There was no post here yesterday, but that's because I was so busy being awesome.  After a lovely brunch with a friend and her husband I not only took my car to the car wash, I vacuumed it out.  There is still a lot of corgi fur, but that stuff clings to every surface it can.  I've decided to brush the upholstery like I would the dog.  We'll see how that goes.  While vacuuming I...
1 tag
Day Three Unfucking: The Light Edition
It's a busy Saturday for me.  I'm going baby shower shopping with a friend and then I have girl's night out. (That makes me sound like a suburban housewife…)  This translates to very little cleaning time.  I did an hour of scrubbing on the fridge last night, and it has at least another hour before it's done.  There'd be pictures, but… well… it was...
1 tag
Fridge, you're on notice.
2 tags
Let the Unfucking commence!
I mentioned earlier how hooked on http://unfuckyourhabitat.tumblr.com/ I've become. I figured that tonight was as good as any to put my obsession into practice! Observe! This was my desk area before:   This is what was hiding to the left of the desk.  It's been a bit of a catchall for things that didn't fit in the desk or I didn't want to deal with as it tends to be hidden...
Observation Thingies
I realized something a moment ago about my hunger signals. I haven't known what they really are for some time, and have been getting cozy with them for the last month or so.  It wasn't until today that I realized I don't really have them during the day. (Evening hunger is very different for me, apparently.) What I've got is five minutes where I actively feel like...
The Dustbunnies of Madness
Hey!  Is this thing on?  Hello?  Anyone? Anyone? Hello tumblr peoples!  I'm going to try to use this bloggy thing more often, spurned by my love of http://unfuckyourhabitat.tumblr.com.  Go read her.  She's lovely.  I'm more than a little obsessed.  In fact, I'm probably going to start using this as a real journal type thing.  With pictures!  And words!  And me! Yay?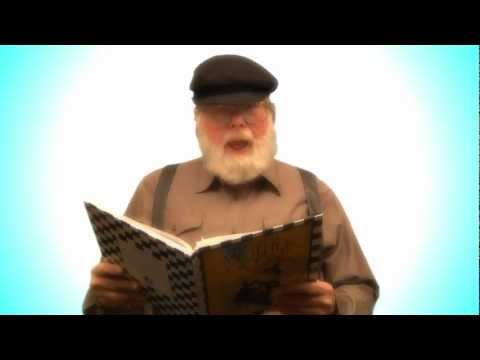 SCIENCE! →